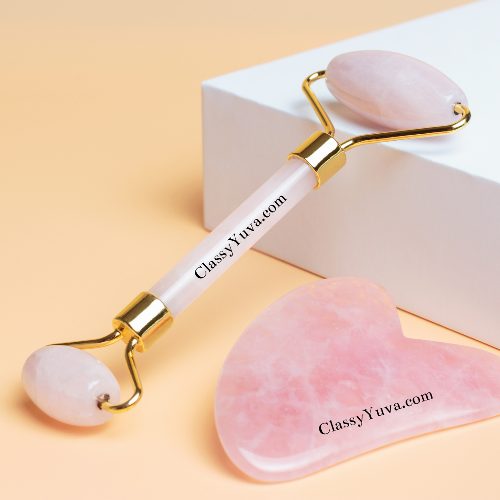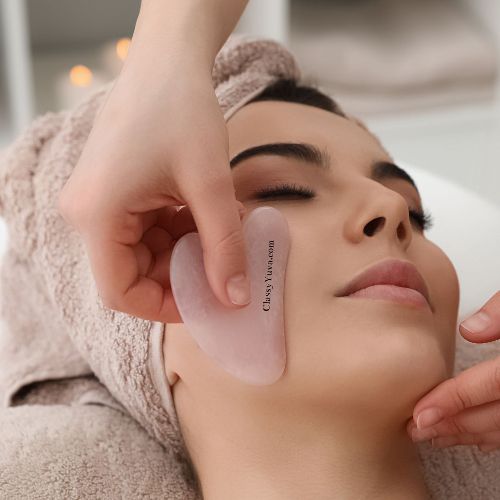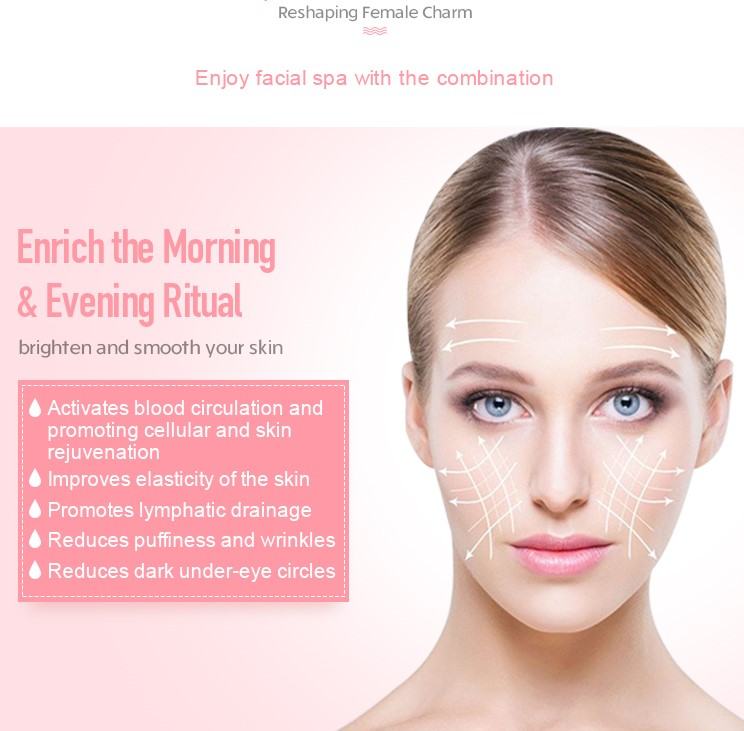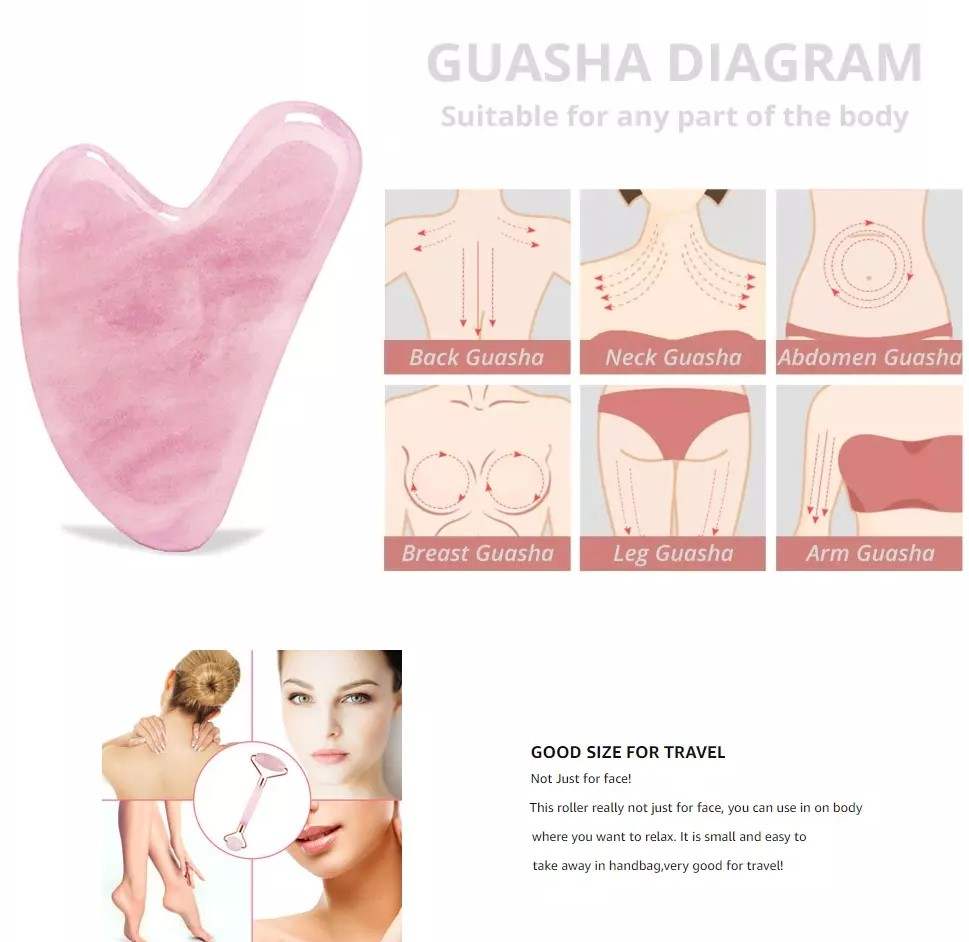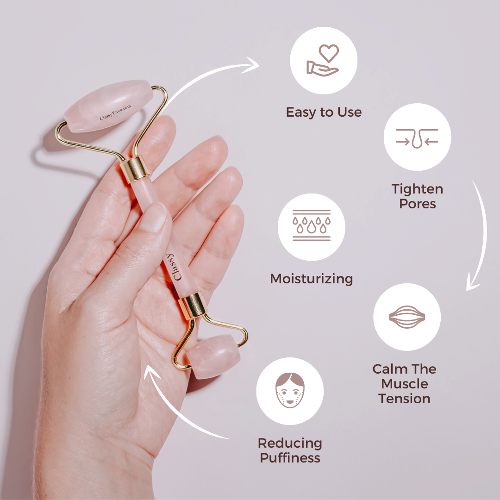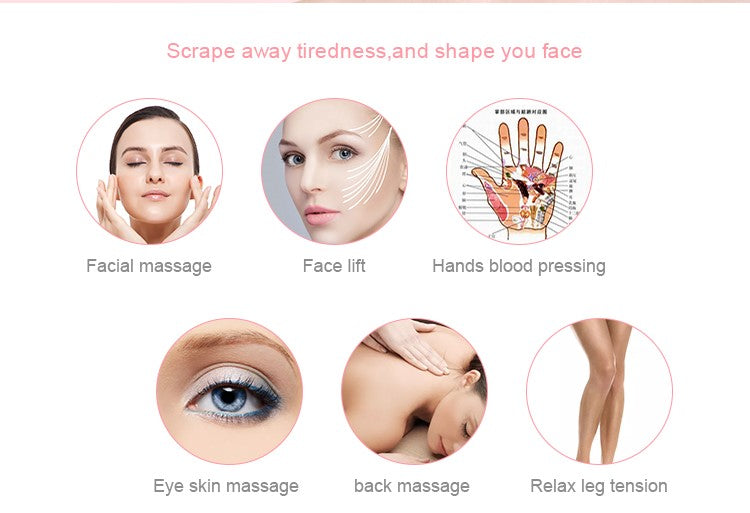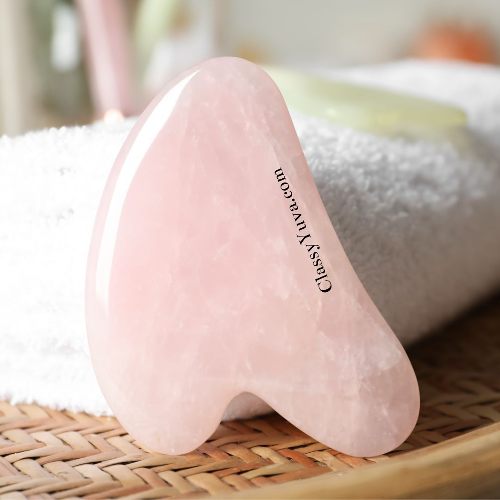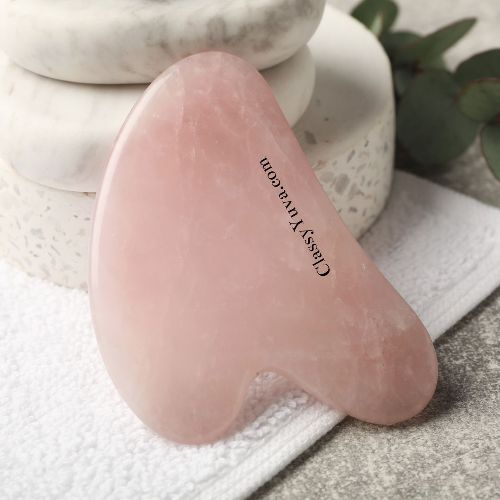 Rose Quartz Roller and Gua Sha Massager Set for Glowing and Nourished Skin for Unisex-ClassyYuva Glow Kit
Translation missing: en.products.product.price.regular_price
Rs. 1,999.00
Translation missing: en.products.product.price.sale_price
Rs. 1,999.00
Translation missing: en.products.product.price.regular_price
Rs. 2,800.00
Tax included.
3010 people are viewing this right now
10+ Quality Check Passed ✅
Estimated Delivery:Sep 30 - Oct 04

Free Shipping & Replacement: On all orders

Reasons to Buy From Us:

Rose Quartz Roller and Gua Sha Massager Set for Glowing and Nourished Skin for Unisex-ClassyYuva Glow Kit
Product description
Shipping & Return
Product reviews
ROSE QUARTZ MASSAGER & GUA SHA
STONE OF LOVE
BEAUTY + HAPPINESS + PEACE
Rose quartz roller Massager 

help to reduce fine lines, wrinkles, and scars,

 leaving the skin smooth and radiant.

The most significant advantage of using a Buy Rose Quartz Facial Roller is that it improves blood circulation and induces blood flow and oxygen to the skin's surface, resulting in healing.
Improved circulation: The rolling and scraping motions of the Rose Quartz Roller and Gua Sha Massager can help stimulate blood circulation in the face, which may promote a healthy and glowing complexion.

Facial rejuvenation: Regular use of the roller and massager can contribute to facial rejuvenation by reducing puffiness, toning the skin, and improving overall skin texture and appearance.

Lymphatic drainage: The Gua Sha Massager can aid in lymphatic drainage, helping to reduce fluid retention, decrease puffiness, and enhance facial contours.

Relaxation and stress relief: The act of using the Rose Quartz Roller and Gua Sha Massager can be soothing and calming, promoting relaxation and relieving facial muscle tension.

Enhanced product absorption: Using the roller and massager in combination with your skincare products can improve their absorption into the skin. The tools help to massage and press the products into the skin, allowing for better penetration and efficacy.

Natural energy balance: Rose Quartz is associated with promoting love, harmony, and emotional healing. Using the Rose Quartz Roller and Gua Sha Massager may help restore energetic balance and promote a sense of well-being.
Remember, individual experiences may vary, and it's important to use the roller and Gua sha massager properly and consistently to potentially reap these benefits.
Enjoy Free Express Shipping on All Domestic Prepaid Orders. For International Orders shipping cost is based on weight. Just add products to your cart and use the Shipping Calculator to see the shipping price.
We want you to be 100% satisfied with your purchase. Items can be exchanged within 7 days of delivery in case of defects.
awesome
Awesome face roller !!! Great for night routine before bed !! Jade roller has nice & relaxing feel to it !!!Very theraputic actaully !!! Totally worth trying !!!!I am really happy with this product. so smooth and nice on the skin, after useing this my skin is glowing I can feel it. all my dark circles are almost gone and I am sooo happy.
by far best facial tool i have ever used
I've always wanted very beneficial tools for facial cleaning in the mornings like a stone made massager and a roller. as I was doing my research, I came across to ClassyYuva.com. i read about it and loved, besides the price was excellent and the packaging very detailed and well organized. and like I said well worth it. the roller works amazing as a massager for your face as you apply your moisturizer or if not you can use the small stone. they both work wonders for the face definitely recommend this product. I love to see inspiration turn into amazing products and I am happy I purchased this product
Amazing Product for an Amazing Price
What a gorgeous looking box. I already knew about these rollers and their natural cooling/healing properties. It was so relaxing and amazing using this roller and gua sha. It felt like a mini spa facial, but at home! Overall great product. I would definitely buy as a gift for friends. It's the cutest thing and so useful too. Every woman should have one of these in their beauty arsenal.
Let Customers speak for us
Let customers speak for us